Founded by former Vice President Gore in 2005, The Climate Reality Project (formerly the Alliance for Climate Protection) is a non-profit organization devoted to solving the climate crisis. Through grassroots leadership trainings, global media events, digital communications and issue campaigns, Climate Reality works to spread the truth and raise awareness about the climate crisis. Today, Vice President Gore serves as chairman and works with the organization to promote awareness of the ongoing dangers posed by global warming pollution and solutions to climate change.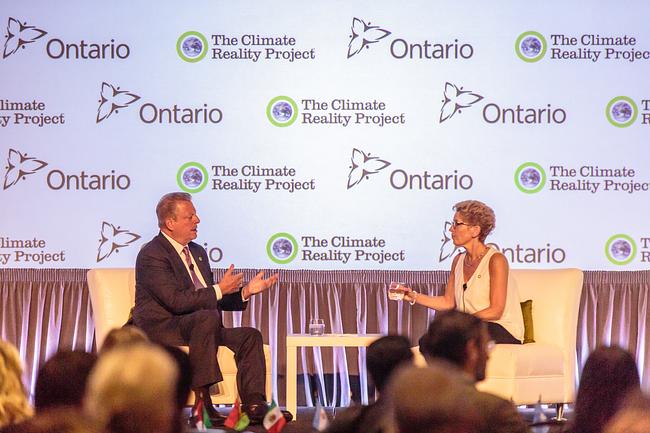 To promote global action, Climate Reality brings millions of people together to demand their leaders embrace solutions to the climate crisis. Its mission is to catalyze a global solution to the climate crisis by making urgent action a necessity across every sector of society. Climate Reality recruits, trains, and mobilizes people to become powerful activists, providing the skills, campaigns, and resources to push for aggressive climate action and high-level policies that accelerate a just transition to a cleaner and greener world.
For more information about The Climate Reality Project and its other campaigns, click here.